Van ontwerp tot realisatie, wij verzorgen graag het hele plaatje.
Diverse producten als enveloppen, briefpapier, visitekaarten zijn goede dragers van uw identiteit. Dit komt ook betrouwbaar en professioneel over bij uw klanten.
01
Drukwerk
Briefpapier, enveloppen, flyers, visitekaartjes, etc.
04
Mailingen
Presenteer uw product of dienst op mooie wijze via de e-mail.
02
Specialistisch drukwerk
Uw drukwerk bijv. laten rillen, vouwen, perforeren of lijmen.
05
Brochures
Presenteer uw bedrijf, product of evenement op luxe wijze.
03
Veredeld drukwerk
Extra luxe drukwerk. Met bijv. speciaal papier of een folie.
06
Menukaarten
Mooi luxe menukaarten die wel tegen een stootje kunnen.
PRINT & BRANDING
PRINT & BRANDING
PRINT & BRANDING
PRINT & BRANDING
PRINT & BRANDING
PRINT & BRANDING
PRINT & BRANDING
PRINT & BRANDING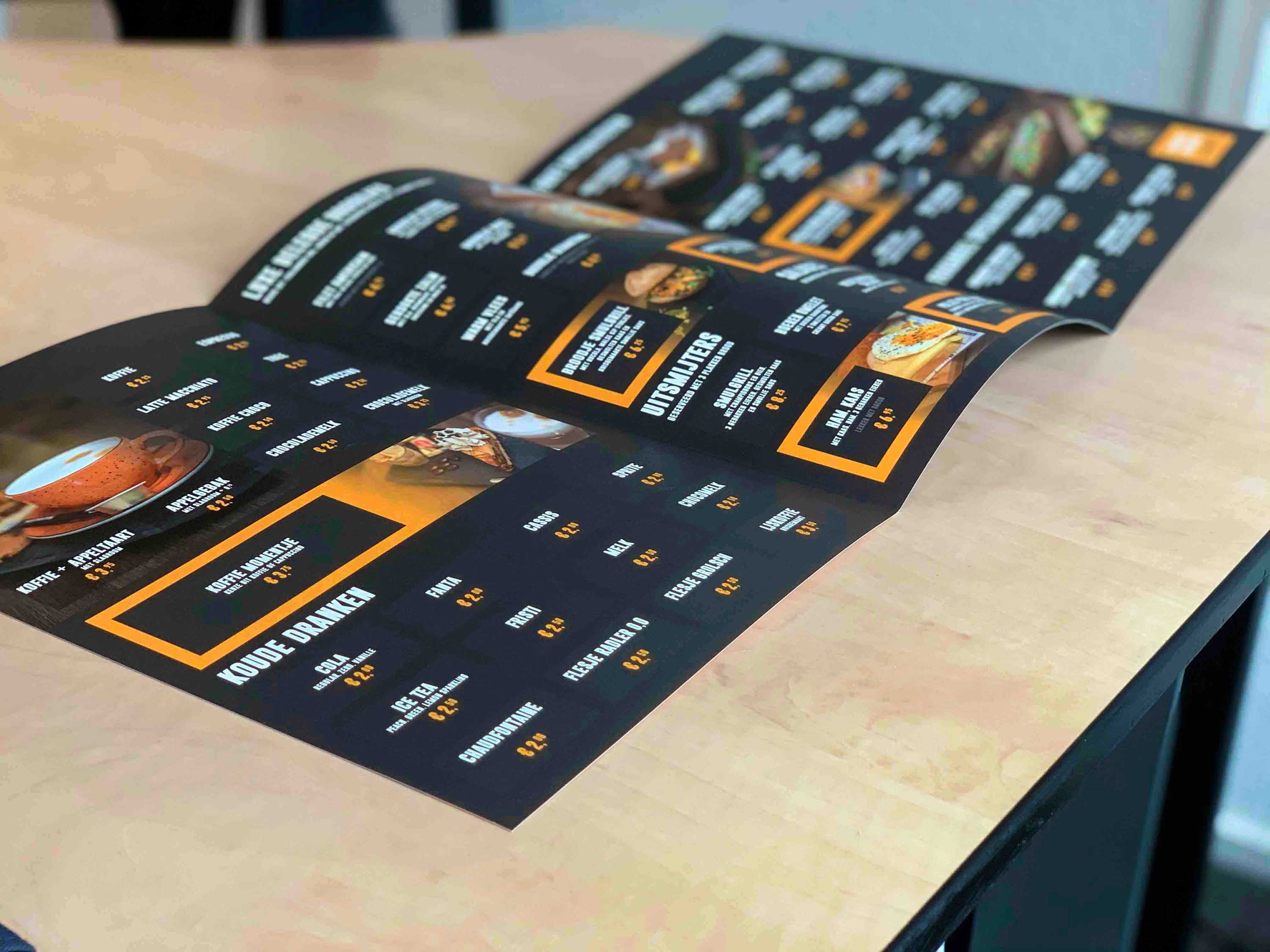 Drukwerk met een luxe uitstraling.
Door middel van hoogwaardige kwaliteit fotografie. Hierdoor krijgt het product een luxe en professionele uitstraling.
Branding, in de marketing misschien wel een van de vagere termen.
Het is dé term waarmee je het gevoel omschrijft dat een merk of product bij de doelgroep oproept. Daar waar je het direct mee associeert. De gebruiksvriendelijkheid en het hoogwaardige design van Apple. Het betrouwbare en degelijke van Volvo. En de 'just do it' mentaliteit van Nike.
01
Positie bepalen
Samen zoeken we naar een uitstraling die uniek voor jouw merk is.
02
Versterken associaties
Waar willen mensen zich mee associëren? En hoe zien ze zichzelf het liefst?
03
Herkenbaarheid
Alleen de aanblik van je logo zorgt al voor een prettig gevoel bij de ontvanger.
04
Introductie
De uitkomsten van de vorige stappen kunnen we testen op de doelgroep.
Onze print & branding projecten